Klein College of Media and Communication's Office of Global Opportunities (Klein GO) is celebrating the fourth anniversary of its spring break program in Arcosanti, Arizona, which combines media studies with environmental theory to expand student's way of seeing the world and understanding the benefits and capabilities of sustainability. It is run by Dr. Barry Vacker, associate professor of media studies and production; and Dr. Patrick Murphy, associate dean for research and graduate studies and associate professor of media studies and production.
Arcosanti is a sustainable, experimental city that was built under the principles of architecture and ecology. In light of climate change and the recent push for nations, companies and individuals to address the impact of humans on the planet, the Arcosanti program is more relevant than ever, as the ten-day, three-credit program explores sustainable living solutions.
"Arcosanti uses ancient ideas to address and enhance future ones," says Vacker. The city demonstrates how quality of life can be improved while decreasing its negative impacts on the environment. "Arcosanti is the reaction to the questions surrounding climate change," he said.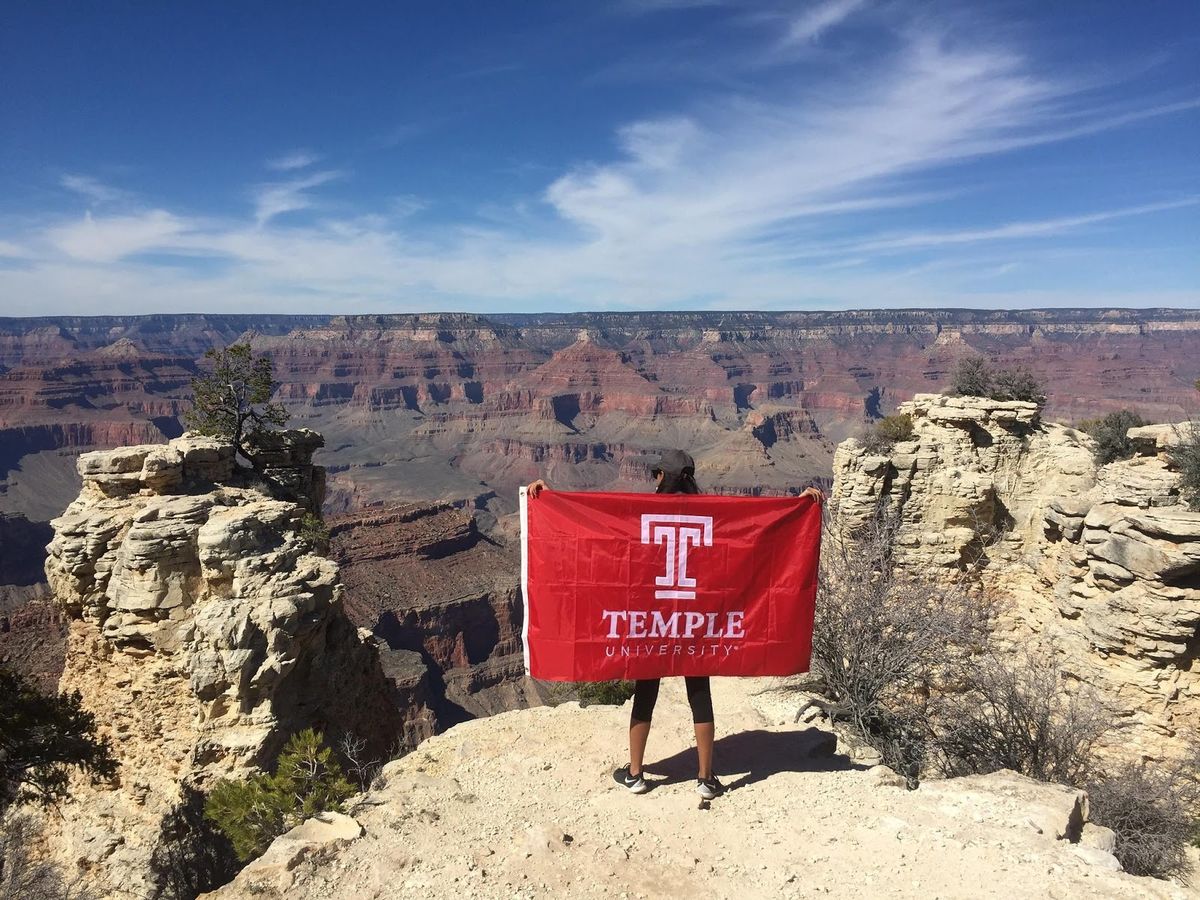 Students are encouraged to use the city as an experimental classroom and explore the sustainable practices and solutions it offers. The course explores how the media frames a vision of ecology and technology in modern society. 
"Every day began with a class lecture, then we had free time for the majority of the afternoon," says Claire McGlinchey, a senior communication studies and environmental studies double major who participated in the program's first cohort in 2017. "We all ate meals together throughout the day and met back up to watch a film at night," By the end of the program, students are required to produce a research paper, presentation or multimedia project that fuses their personal experiences in Arcosanti with the course content covered over the week.
Outside of Arcosanti, students embark on an overnight trip to the Grand Canyon. The Grand Canyon is a visual demonstration of millions of years of geological history and a reminder that we are all a small part of that history. Students also take a day trip Biosphere II, the largest enclosed ecosystem in the world. 
The program runs from Feb. 27 to March 8 and the deadline to apply is November 1, 2019. For more information about Klein GO, visit their office in AH 15, check out their website, follow along on Instagram or email kleingo@temple.edu.